Released April 2020 Order Now!
---
Action! PC Football 2020
New Features
Gameplay
Updated Scheduled Games Screen includes logos, team colors, and more.
Expanded Audible Screen offers dynamic play calling at the line of scrimmage!
Audible opportunities are presented based on a variety of factors: defensive formation, potential blitzers, coverage type, coverage depth, potential mismatches at the line of scrimmage, free plays when linemen jump, and other situations!
Sending a man in motion, playing from the shotgun, or risky defenses all increase the opportunity to call an audible. In addition, the list of audible play calls has been expanded to include more flexible play calling.
Expanded Defensive Coverage Matchup Box! Customize your man coverages by specifying your preferred defender and coverage depth for each receiver.
You can even specify receivers to leave uncovered and available to help in pass defense.
The matchup box also warns of mismatches, uncovered receivers, and receivers who are covered by a blitzer. In addition, the 2020 game engine increases the effectiveness of double covering and blitzing.
Trick Plays have been redesigned to be more effective while maintaining their high level of risk.
Expanded Quick Sub Screen displays an expanded list of possible subs along with more detailed stats and ratings.
New Game Screen Menu options include easy access to each teams roster, lineups, game plan, and opponent scouting report.
New Pass Plays include Zone Seam to attack frequent zone coverage and Isolate Man to take advantage of man pass coverage.
Gameplay updates include optional national anthems, weather icons, and more!
Updates to the video chalkboard, play-by-play, sound effects, and more.
Reports
New Quick League Report containing standings, recent and upcoming games, leaders, and other stats. Great for league emails and websites.
New Game Recap Report. Create a custom text report with game recaps from one or more games. Copy and paste the text from the report to use in league emails, newsletters, or websites!
New Era+ Ratings for rushing, receiving, passing, returns, kicking, and punting stats. Era+ ratings are based on the average performance rating for a season equal to 100 and offer an easy method to compare players between different eras.
Play Analysis tool includes an expanded list of plays available for studying.
More
Expanded opening screen menu includes more links to frequently used game tools and reports.
New Delete Season Folders tool.
New tool to create a draft league from scratch with just a few mouse clicks. Select a year, teams (real or created), and a player database. A new season folder is created in seconds.
New Hide Real Life Stats rule option. Great for projection seasons!
Shop for Action! PC Products
---
2020 Action! PC Football Packages
Action! PC Football includes rules for pro and college seasons. No need to buy two games!
Save $5.00 If you own any previous edition of Action! PC Football, use the word UPGRADE as your discount code when ordering the Deluxe or Deluxe-Classic package. The special upgrade offer is only available with online purchases of the Deluxe or Deluxe-Classic packages.
Deluxe Package - Only $49.00
Our most popular package!
Complete 2020 Action! PC Football Game
2019 Pro Football Season
Past Seasons: 1959, 1976
Football's Best of the 1970s (See list below)
Baseball's Best of the 1970s (See list below)
Deluxe-Classic Package - Only $69.00
If you are new to Action! PC Football, here is the package for you!
Complete 2020 Action! PC Football Game
2019 Pro Football Season
Past Seasons: 2018, 2017, 2016, 2015, 2001, 1989, 1976, 1959, and 1946.
Football's Best of the 1970s (See list below)
Baseball's Best of the 1970s (See list below)
Basic Package - $39.00
Complete 2020 Action! PC Football Game
Football's Best of the 1970s (See list below)
Baseball's Best of the 1970s (See list below)
---
Football's Best of the 1970s
This football collection includes 6 divisions of 4 teams each and a 14 game schedule. Teams may also be imported into your own custom league!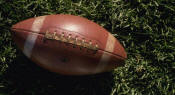 1970 Baltimore, Dallas, Minnesota
1971 Dallas, Miami
1972 Miami, Pittsburgh, Washington
1973 Los Angeles, Miami, Minnesota
1974 Oakland, Pittsburgh
1975 Dallas, Pittsburgh
1976 Minnesota, Oakland
1977 Dallas, Denver
1978 Dallas, Pittsburgh
1979 Los Angeles, Pittsburgh, San Diego
Baseball's Best of the 1970s
Included with pre-ordered football game packages!
This baseball collection includes 4 divisions of 6 teams each and a 162 game schedule. Teams may also be imported into your own custom leagues!
For use with your Action! PC Baseball game.
1970 Baltimore
1971 Pittsburgh, Baltimore
1972 Cincinnati, Oakland
1973 New York(N), Oakland
1974 Los Angeles, Oakland
1975 Boston, Cincinnati
1976 Cincinnati, Philadelphia, New York(A)
1977 Los Angeles, New York(A), Kansas City
1978 Boston, Los Angeles, New York(A)
1979 Baltimore, Montreal, Pittsburgh
Shop
for Action! PC Products
---
Free Action! PC Football Strategy Guide in PDF form.
---
Action! PC Football
Action! PC Football is the most comprehensive stat-based football game on the market. Action! PC Football is designed to challenge your mind and not your fingers. Play results are determined by lineups, play calls and strategy rather than joystick skill and dice rolls. You're the coach with hundreds of strategy options available! In Action! PC Football, players are rated using every available published statistic as well as expert subjective analysis. Each player performs as he did in real life with amazing statistical accuracy. Action! PC Football also includes extensive player, team, and league statistical reports.
Play games head-to-head, over the internet, or against the computer. Relive past seasons as the coach of your favorite team; draft teams and play games in a league; let the computer manage all of the teams and watch the results; or set your coaching preferences for a specific team and let the computer play a season with your coaching profile. Any way you play, you'll love the statistical accuracy and strategy Action! PC Football brings to your home computer.
Action! PC Football is a detailed, comprehensive, and challenging football simulation game, yet is so simple to play you may never need to refer to the manual. <![if !vml]><![endif]>
Game Play
To call a play, the offensive coach simply clicks on the name of the play such as "sweep left" or "short slant", and then clicks the ball carrier or primary receiver. Plays may also be called by first clicking on the ball carrier or intended receiver, and then choosing from a list of available plays for that player. In addition to having manu basic plays to choose from, the offensive coach also has the option of toggling between one of 13 pre-saved platoons (3 tight ends, 5 wide receivers, full house backfield or any combination possible). The offense also has a list of options that can further enhance the play. These options include shotgun, roll-out, play action, run counter, head out of bounds, and many others. You can even read the defense and call audibles at the line of scrimmage!
Defensive play calling is flexible and customizable. The defensive coach selects one of 16 platoons (4-3, 3-4, nickel, dime, etc. ), and calls a defensive play (basic, run defense, pass defense, prevent, or goal line defense). On any play, a coach can also set pass coverage style and depth, aggressiveness, defensive line play, run keys, double coverages, blitzers and many other options. The defense can even use deception tactics such as showing or disguising a blitz in order to protect against audibles, or to lure the offense into bad audibles.
Once both offensive and defensive plays have been called, the computer generates both a play result and a radio style play-by-play description. Every factor that affects real life results is built into the game formulas. On any given play, these include player ratings and statistics, strategies and play calls, field position, wind and weather, home field advantage, and player fatigue; just to name a few! Penalties, injuries, and replay challenges all occur with realistic frequency.
On special teams, choose kick off deep, kick away from the primary kick returner, squib kick, or onside kick. On punts, choose to punt deep, angle the punt, pooch punt, or fake. The return team may try to block the punt, return the punt, call for a fair catch, let the punt roll, or guard against fakes.
With our video chalkboard, you have the option of watching your play results with ball movement as well as complete offensive and defensive player movement!<![if !vml]><![endif]>
Internet Play
Action! PC sports games have long been the leaders in internet play. In a few simple steps, you can connect for a single game or an entire series against any other Action! PC Football game owner—no third party software is needed! Players connect using their IP address. The game plays quickly—just like playing in the same room. After a game, click one button to send the game headline and box score to every member of your league. Click another button to send the game's data file to the league statistician. You can even create a league address book and league website with just a few mouse clicks!
Statistics and Reports
At the heart of the Action! PC Football game engine is a very powerful stats compiler. We offer all the well known published stats as well as a host of unique statistical categories such as receiver rac, drops, bad passes, player rushing and receiving, first downs, stuffs, hurries, deflections and many more. We offer a host reports covering boxscores, play by play, big games, salary cap, injuries, team comparison, league leaders, records, team tendencies, encyclopedia, team analysis reports and much more.
Play-by-Play
Action! PC Football contains a wealth of varied and suspenseful play-by-play results. Millions of possible play-by-play descriptions are built into the game but if you would like to add your own descriptions an editor is included that allows you to edit up to 4000 lines of text. A simple "quick slant" could look something like this:
3rd and 1
2:30 left in the game
here comes the blitz
Smith back to pass
quick slant to Jones
complete
room to run!
he could go all the way!
20
10
5
Touchdown!
Roster / League Management
Action! PC Football offers the most complete package of league and team management functions in the sports simulation hobby!
Teams: Teams may be created, modified, moved or imported as desired with a maximum roster size of 70 players! You can even edit team colors, logos, field designs, and player photos.
Players: Players may be created, edited, released, erased, drafted or traded. You can even draft against the computer!
Schedules: Use the default schedule or create and modify your own schedule.
Rules: Each league has it's own set of rules that are customizable. Set player usage penalties, kickoff lines, season length, two point conversion rules, and more
Instant Replay Challenges: With the instant replay challenge option, you are offered opportunities to have a play reviewed. These opportunities occur with real-life frequency. You decide if you'd like to challenge the ruling on the field based on the game situation and the overrule success percentage displayed on the screen. Many challenge situations are included: fumbles, down-by-contact rulings, spot of the ball on first downs and touchdowns, and many more.
Player Ratings
Action! PC Football makes use of every published statistic as well as subjective ratings and specialty statistics to accurately portray each player. For example:
Rushing: Based on attempts, yards, average, long runs, touchdowns, fumble frequency, breakaway ability, short yardage ability, rushing style and durability.
Receiving: Based on catches, drops, yards, average, long catches, touchdowns, fumble frequency, run after catch, and durability.
Passing: Based on completions, interceptions, touchdowns, pass rating, yardage, times sacked, scrambling, bad passes, durability, ability under pressure and audible ability.
Blocking: Run and pass block ratings are given to each player.
Defense: Defensive players are rated for pass rush, run defense, and pass defense, as well as tackles, forced fumbles, interceptions, stuffs, deflections, hurries and durability. <![if !vml]>
<![endif]>
Utilities
We offer a very useful set of utilities to run any face-to-face, email, or internet league. Export/import games, export/import coaches and many other features help make your league play simple and enjoyable.<![if !vml]><![endif]>
Past Seasons
The staff at Dave Koch Sports is continually adding to its lineup of past season disks, for all of the Action! PC sports games. These disks are based on the complete official statistics as released by the leagues. Every season since 1920 is available!
Shop
for Action! PC Products